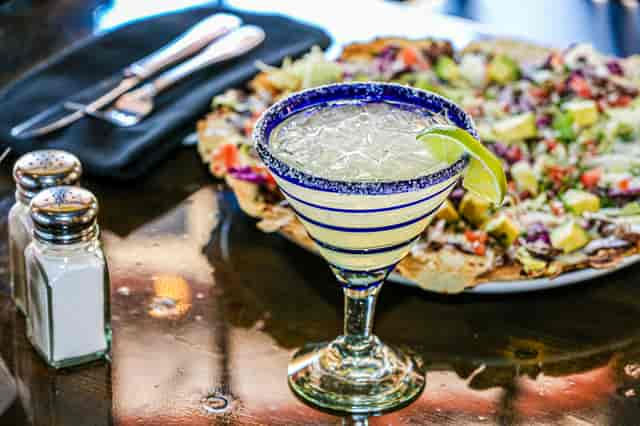 Farm To Restaurant Connection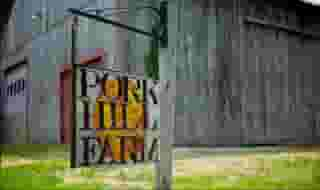 Working with Local Farmers
Working with Local Farmers & Producers of high quality products is a passion and a driving force behind the scenes of Margarita Grill.

Partnering with like minded businesses, helps to strengthen our commitment to sustainability and our community. We believe that if we keep our purchases within this framework, we will help the local economy as well as contribute to the health and well being of our guests.

Our staff makes visits to local farms, cheese makers, vineyards & distilleries. These visits create a partnership that is invaluable in our operation. It is our intention to work closely with these businesses and help promote their efforts as part of the whole picture. It takes many individuals working together to make a difference. Join us in our efforts to keep our community strong. Let's do this together. We can make a difference.
Sherman Farm is owned and operated by three generations of the Sherman family with the fourth generation waiting in the wings. Beginning in 1964 the farm started as a small dairy farm and evolved through the 70's and 80's growing fruits and vegetables to be sold at a farmer's market and at the farm.
The milk that's processed for Sherman Farm bottles is produced by the Hussey family from Naughtaveel Farm on West Side Road in Conway, NH. Justin and Julie Hussey purchased the cows from the Shermans in 2007 and continue to raise and milk them on site.

The milk is transported to Smiling Hill Farm in Westbrook ME twice per week where it is pasteurized and bottled in our glass bottles. The milk is of excellent quality and processed in small batches to maintain its great taste. Glass bottles are the best conveyance of a high quality beverage and you truly can taste the difference.

Here at The Grill we are proud to serve only Sherman Farms milk in 2% and chocolate. Enjoy the flavor & know you are doing good by your body & our community. While in the valley stop by the farm stand in East Conway. You'll be glad you did.

Another True NH Experience
Sap House Meadery is a small producer of premium, hand-crafted meads (honey wines). The Meadery was founded in 2010 by two young entrepreneurs, Ash Fischbein and Matt Trahan. Together they rejuvenated an old store front in downtown Center Ossipee, New Hampshire using many recycled materials and sustainable methods. Sap House Meads use only time-tested traditional methods and procure ingredients from local farms and markets.

The signature of Sap House Meadery is its use of pure New Hampshire maple syrup in many of its meads. In some, such as the Hopped Blueberry or Cranberry Sage, it is used to add complexity. In the Sugar Maple however, it is the main ingredient with nearly half the fermentable sugars coming from maple syrup.

Sap House Meadery values community building and strives to source ingredients locally. They are committed to creating a product that is steeped in history, produced naturally, and enjoyed universally. Their meads are created with a passion for the land and in homage to the bees that keep the land going. We are proud to offer such a fine product at Margarita Grill and Look forward to a long relationship with such tremendous people. Stop by and Taste for yourself.. Not all meads are created equal!
Moat Mountain Brewing Co is a Valley icon whose product we are proud to offer. When it comes to choosing our beer selection, we are committed to those that support the core values of our mission. Local merchants that are involved in the community and embrace the local food movement make it easy to partner with. Stephen & Vicky, the visionaries of Moat Mt. Smokehouse and Brewery are just that. Their Brew Masters consistently offer up masterful brews.

These dedicated souls have committed to the art of brewing since 2000 and haven't stop progressing since. Their award-winning ales and lagers are brewed on-site in North Conway NH, with fresh mountain water.

We are proud to feature this local favorite on tap and also to recommend stopping in to their restaurant, when you're not at the Grill, to grab a bite to eat and a growler to go!
The Sandwich Creamery is tucked into a small valley at the northern edge of New Hampshire's Lakes Region, an area through which tourists pass or stay seasonally. The creamery was established in 1995 and now produces cow's milk farmstead cheeses in the following varieties: aged cheddar, smoked cheddar, Caerphilly, Coulommier, Jersey Jack, and brie as well as a variety of fresh soft cheese spreads and delicious ice cream.

"The rumors of delicious ice cream inspire the adventuresome to brave the endless back roads in search of the Sandwich Creamery. Knowing that a little of what you fancy does you good, people arrive at the tiny creamery to find a peaceful spot that is well worth the drive. Come share a pint with a friend, see the cows and calves grazing in the field and remember that ice cream is good for the soul."

The creamery is an adventure if you visit and an experience if you simply try their product. We are proud to work with such a fine artisan quality company that maintains the integrity of the North country by producing a product of such high quality.

Take the time to visit the creamery while visiting the valley but first try our Apple Flautas with their cinnamon ice cream to give your taste buds a true NH experience.
Ginny is one of our dedicated staffers, who just so happens to be an incredible baker. She started out bringing in cookies for the staff, then cakes & then the Carrot Cake. Well that was it. We knew at that moment, we had to put her Goodies on our menu. We now have the most amazing Chocolate Cupcakes with Almond Cream Frosting & The Hawaiian Carrot Cake all the time.

Ginny has taken our dessert menu to new heights. She uses only the finest ingredients and puts a whole lot of love in to everything she makes.
Sizzlin Sauce is a Valley favorite. The creator of these amazing sauces is Margarita Grill's Chef/Owner, Bud Selmi, CSC. Bud finds creative ways to feature his Sizzlin Sauces on the menu.

Started in 2003, Sizzlin Sauces has won awards every year since 2007 with more than 60 national awards to date. With dozens of hot sauces, BBQ Sauces, Rubs and Relishes, Sizzlin Sauces continues to grow its product line with exciting flavors to tempt your taste buds with names such as Creepin Quag, Spittin Fire and Razing Cane Garlic Relish.

Sizzlin Sauces is made right here in the Valley and is truly a family endeavor. Bud keeps busy growing peppers, making sauce and coming up with new flavors while son, Ryder and daughter, Aly, work with his wife, Deb, on wholesale sales, fulfilling online orders, marketing and creating new labels for our latest creations.

Stop by the Grill and try some of Bud's Sizzlin Sauces; take some home to share… we know you'll be glad you did.