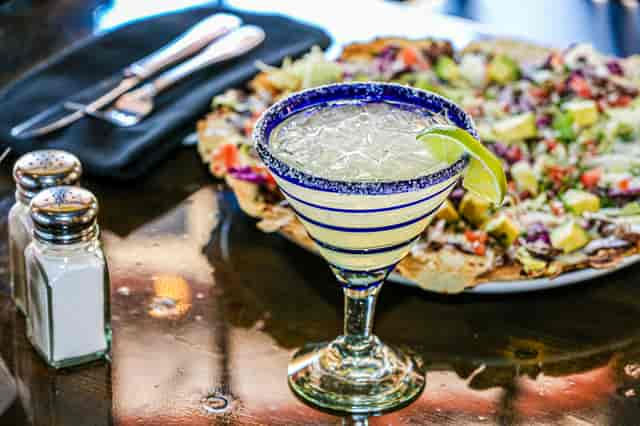 Margarita Grill
Glen, NH
At Margarita Grill it's not just about the food…it's ALL about the food.
Welcome to Margarita Grill, a Farm to Table certified restaurant serving hearty, flavorful, Southwest-inspired dishes with a unique twist.
With many years of dedication backing us, Margarita Grill has taken firmer steps towards creating and maintaining an environmentally sustainable restaurant. We are a New Hampshire Sustainable Restaurant and Lodging Environmental Champion!
From our fresh-squeezed margaritas, to our incredibly fresh ingredients from local sources, we're dedicated to the freshest, most flavorful ingredients available.
One thing can be said about our menu... it's unique. We are proud to offer a wide range of styles. There's no doubt that there's something for everyone. Take a look at our menu... you'll see what we mean!
Visit Us
Margarita Grill
78 Rt. 302
Glen, NH 03838

Hours
Wednesday - Sunday:
4:00 pm - 9:00 pm